At Northwest Jiu Jitsu Academy, we teach safe, functional and technical classes that are fitness-oriented. Our Brazilian Jiu Jitsu is curriculum-based, designed by 5th degree black belt (under Rigan Machado), Professor Brian J. Johnson. We have classes for youth, teens, adults and ladies only, and we have gi and no-gi programs.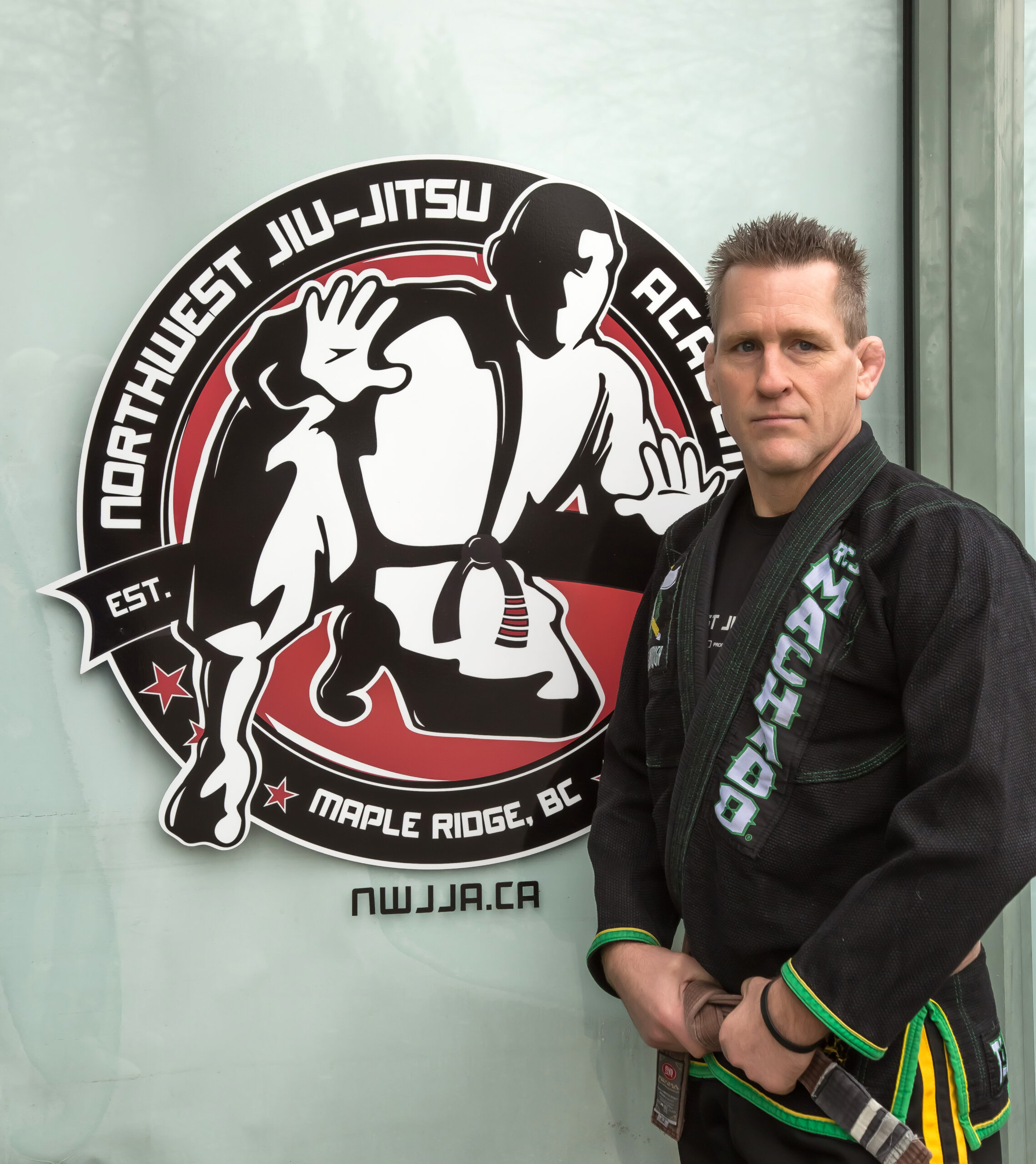 Perry bateson
Owner and Lead Instructor
Perry Bateson has been studying Martial arts since 1985. He has achieved the Black Belt level and higher in a number of arts including Tae Kwon Do, Kung fu and Brazilian Jiu Jitsu. He has studied extensively in Self Defense, conflict resolution and fitness. Mr Bateson (Sir) has been awarded  teaching  designations in behavior development and has worked for years with individuals with unique learning abilities.
With his wife Karen they have owned and operated Bateson's Martial arts and Northwest Jiu Jitsu academy since 1994.
Sir has studied the art of Brazilian Jiu Jitsu since 2000. He received his Black belt in 2017 from his Professor, 5th Degree Black Belt, Brian J. Johnson. Their Jiu Jitsu is under the toolage of the Machado brothers.Sir has competed most of his jiu jitsu career achieving several Words Masters first places (Gi and NOGI)  at Purple, Brown and Black Belt.
Student Creed
I will develop myself in a positive manner and avoid anything that would reduce my mental growth and physical health.
I will develop self-discipline in order to bring out the best in myself and others.
I will use what I learn in class constructively and defensively to help myself and others and never to be abusive or offensive.
Student Oath
As a dedicated student of the Martial Arts I will live by the principles of Black Belt:
Loyalty, Honesty, Courtesy, Modesty, Integrity, Indomitable Spirit.
Sir: What's our quest?
Student: To be our best.
Sir: What's our goal?
Student: Black Belt excellence, Sir.
Sir: If it is to be.
Student: It's up to me.
Sir: Thank you class
Student: Thank you, Sir.
What are you waiting for?